Natalia Bolanos
OWNER & STYLIST
Natalia Bolanos also known as Natalia Rosa always knew that she was born to
share the sky with stars alike. Raised in California Orange County, the New York
born Musician and Hair Stylist became inspired by New York's fashion industry to
go into beauty school – juggling beauty school with getting her High School
Diploma. At age 17, Natalia became a licensed Hair Stylist and has been working
in the hair industry for more than 20 years since then.
After graduating high school in 1997, Miss Rosa joined an all-girl band which
toured countries, holding music concerts in collaboration with bands like MXPX,
Rancid, Good Charlotte, Flogging Molly and even joined the WARP tour. Natalia's
first major break would come when she earned a Gold Record alongside Lindsey
Lohan for the soundtrack of the 2003 movie Freaky Friday–which was scaffold
for her guest appearance on Buffy the Vampire Slayer.
With Travis Barker on the drums,Natalia made a follow up major break by playing bass for Rihanna in her video Rock Star. Amidst music tours and guest appearances,Natalia visited several cities like London and NewYork (where she was born) and got hairstyle inspirations which assisted in her position as Hair Stylist for tons of famous musicians while on the road.Then she quit music to train with Bumble and Bumble, Aveda and Toni&Guy.
In 2007, Natalia Bolanos decided to focus on her talent as a Hair Stylist and
started doing Hair & Makeup for commercials and photo shoots for high profile
clients like Huntington Whitney. This purpose was taken top notch in 2013, after
Miss Rosa had her son Truman. By this time, she had moved around
hair salons in California which ended up reducing her faith in the hair business.
She became depressed and her lack of mentor ship in the industry did not help
matters. After having Truman, Natalia got a professional camera, opened an
Instagram account (amidst mockery from other stylists in the salon she worked ),
and began posting pictures of the various hairstyles she had designed. In 2015,
Natalia left the salon and opened her cooperative salon. Recognizing that she
had very little knowledge in business, Natalia started taking classes with other
stylist before she began doing her own classes. Currently receiving training to be
National Educator for Jack Winn Pro Hair Colour, and for Skinny Weft with creator, Lena Ritz. Miss Rosa now mentors over hundreds of girls and connects them with other mentors in the industry.
Natalia's work in the hair industry for the last two years and has trained intensely
with natural beaded rows for business and extensions for a year. When Miss
Rosa is not working, she enjoys hanging out with her family, hitting the beach and
enjoying live music.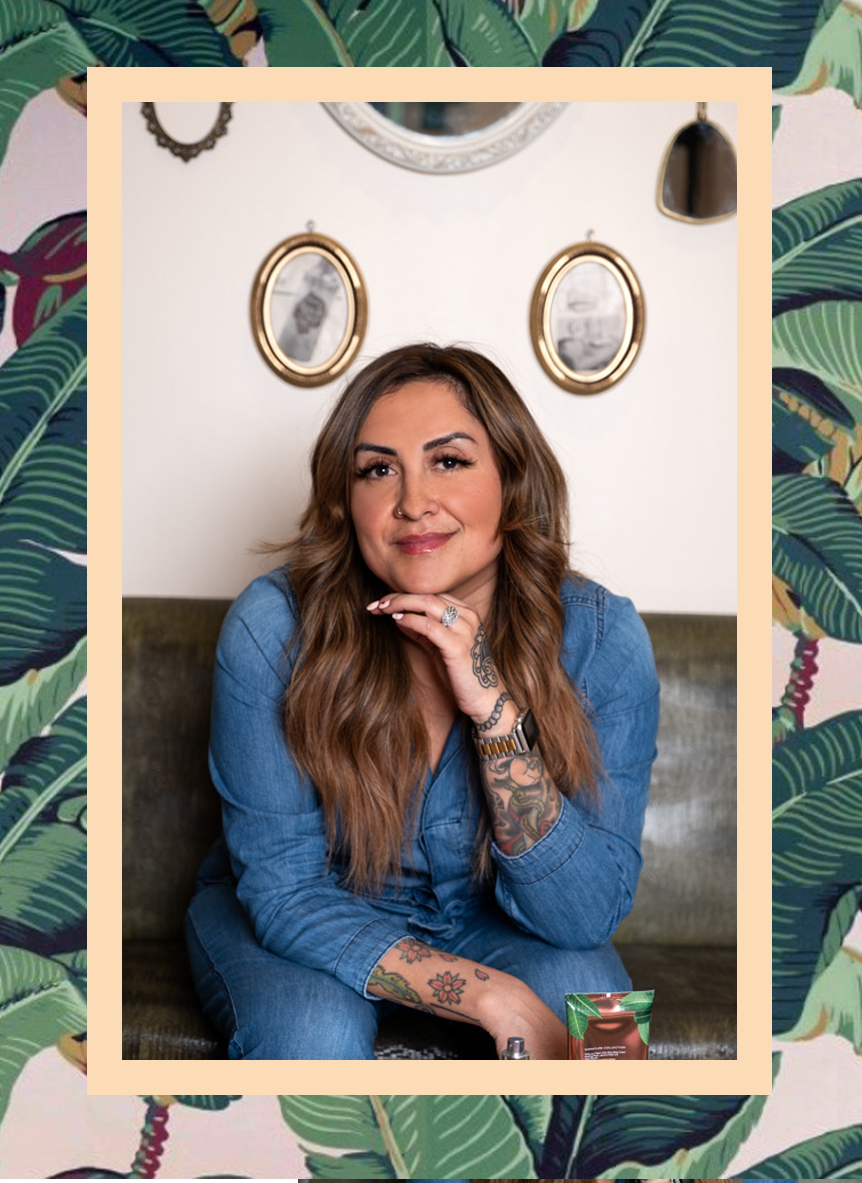 ready for longer thicker hair?
ready for longer thicker hair?