Summer is finally here and the warm weather will definitely have us tempted to lounge by the pool, spend a day at the beach and generally be outdoors more. To make sure you're taking care of your hand tied hair extensions, I've put together this survival guide to protect your hair extensions from sunscreen damage.
Why Is Sunscreen An Issue?
Picture this, your hair is looking flawless with the help of your hand tied hair extensions, the colour is on point, and you're ready to hit the beach during the summer or while you're on holidays. But then suddenly, the day after all of the fun, you start noticing your hair turning a peachy tone! While I was away on holidays in Hawaii, I started thinking more about the potential damage of sunscreen on your hair extensions and how I protect mine.
Due to ingredients in sunscreen like Avebenzone (Butyl Methoxydibenzoylmethane) and Octocrylene that absorb the UVA rays, if they touch your hair, once you go in the water, they cause a chemical reaction which changes the colour of your hair – we don't want that. Blonde hair is more prone to peachy tone damage and discoloration, however the damage can happen to any color hair extension.
Alternatives and Mineral Sunscreen
Depending on the damage done to your hair extensions, we may be able to remove the stains, however we can't guarantee this and therefore prevention is key! To protect your investment, I've got a few alternatives for you. While I was in Hawaii, to prevent any potential damage, I wore an SPF swim shirt to cover up rather than relying on sunscreen for my skin.
If you are really set on wearing sunscreen, I would highly recommend tying your hair up to keep it away from your skin before you apply the sunscreen, while you're out at the beach or in the pool, and even until you've showered and completely removed any sunscreen, please don't risk it. If you use a spray on sunscreen, make sure to apply it indoors where there is no wind to prevent it from ending up in your hair by accident.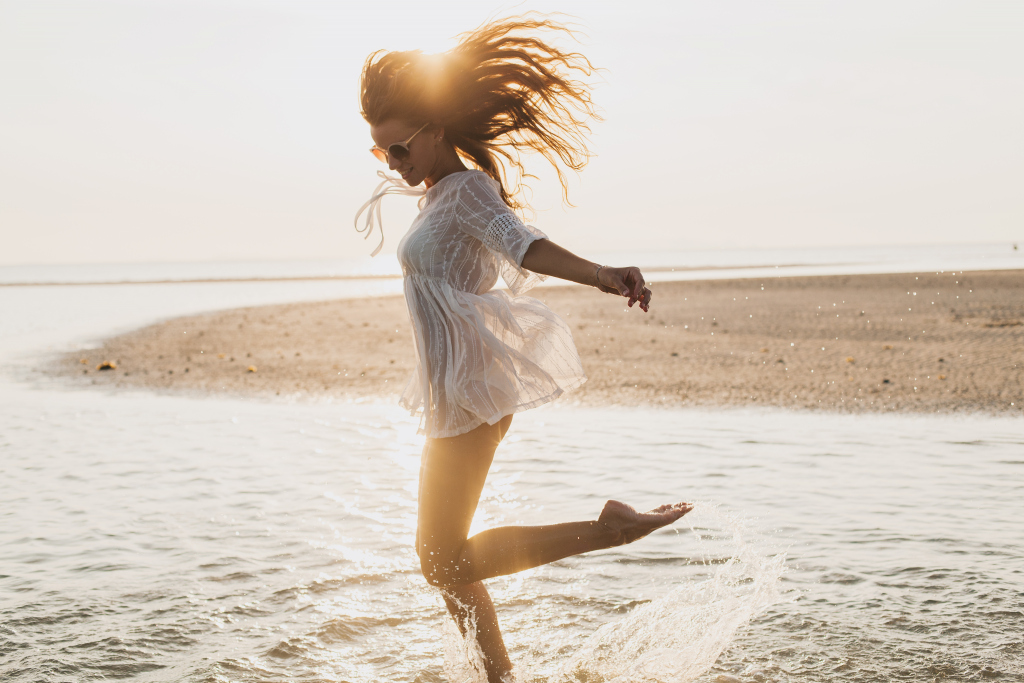 Another great option is to use mineral sunscreen rather than conventional brands. The easiest way to determine if they won't damage your hair extensions is by checking the ingredients for Avebenzone (Butyl Methoxydibenzoylmethane) and Octocrylene.
Some brands we've found that are safe to use near hair extensions include clean brands like Bare Republic, Alba Botanical, Cera Ve, Sun Bum and Simple Truth Sunscreen, plus Banana Boat Sensitive, the mineral versions of more conventional brands and many kids' sunscreens. You can find many of these at major retailers and online.
Now that you have the tips you need to no longer worry about your beautiful hand tied hair extensions getting damaged, you can have an incredible and fun-filled summer.
For more tips to protect your hair extensions and information about our luxury hand tied hair extensions, visit our website and follow me on Instagram at @nataliadidmyhair and @cooperativehair. As always, feel free to comment any questions below and I will be happy to help you out!